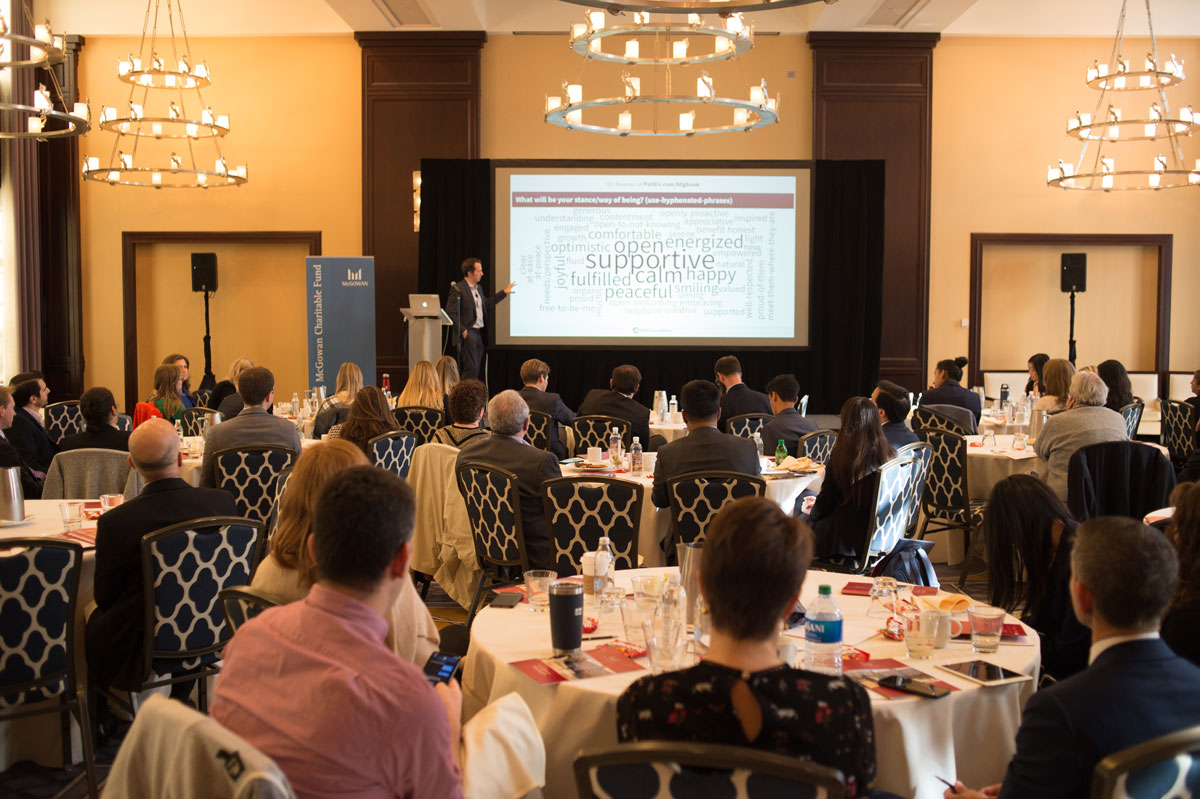 In developing the McGowan Fellows Program, the McGowan Fund board of directors recognized that the program must be more than a scholarship initiative. To advance principled leadership, they realized the fellowship must incorporate opportunities to explore and further leadership skills through a yearlong journey.
The annual McGowan Symposium on Business Leadership & Ethics launches the journey for the incoming class, offering informed discourse and an experience of community that reinforces the McGowan ethos. As we welcome the new Fellows, we provide them with the opportunity to engage in meaningful conversations with peers; alumni; recognized leaders in business, government, and academia; and thought leaders from outside their own MBA programs. The symposium and related events are organized and cohosted each year in collaboration with one of the 10 McGowan Fellows Program partner schools and focus on topics such as leadership in a VUCA world, global inequality, and the ethical dilemmas of AI. You can learn from McGowan Symposium speakers about these and other issues we are exploring on our ethics and leadership page.
The 2020 conference, called "Applying Principled Leadership in Uncertain Times," was a virtual event, hosted by Tepper School of Business at Carnegie Mellon University. Featured speakers included Kathleen Carley of Carnegie Mellon, who spoke on disinformation in cyberspace, and Nicole Lindsay of the Mastercard Center for Inclusive Growth, who spoke about sustainable social impact in business practice.
Traditionally, the symposium is an in-person event. After hosting the inaugural symposium at the National Archives in 2010, symposia have taken place at MIT (2019), Duke University (2018), University of Michigan (2017), University of Pennsylvania (2016), Columbia University (2015), University of Chicago (2014), Dartmouth College (2013), Northwestern University (2012), and Georgetown University (2011).