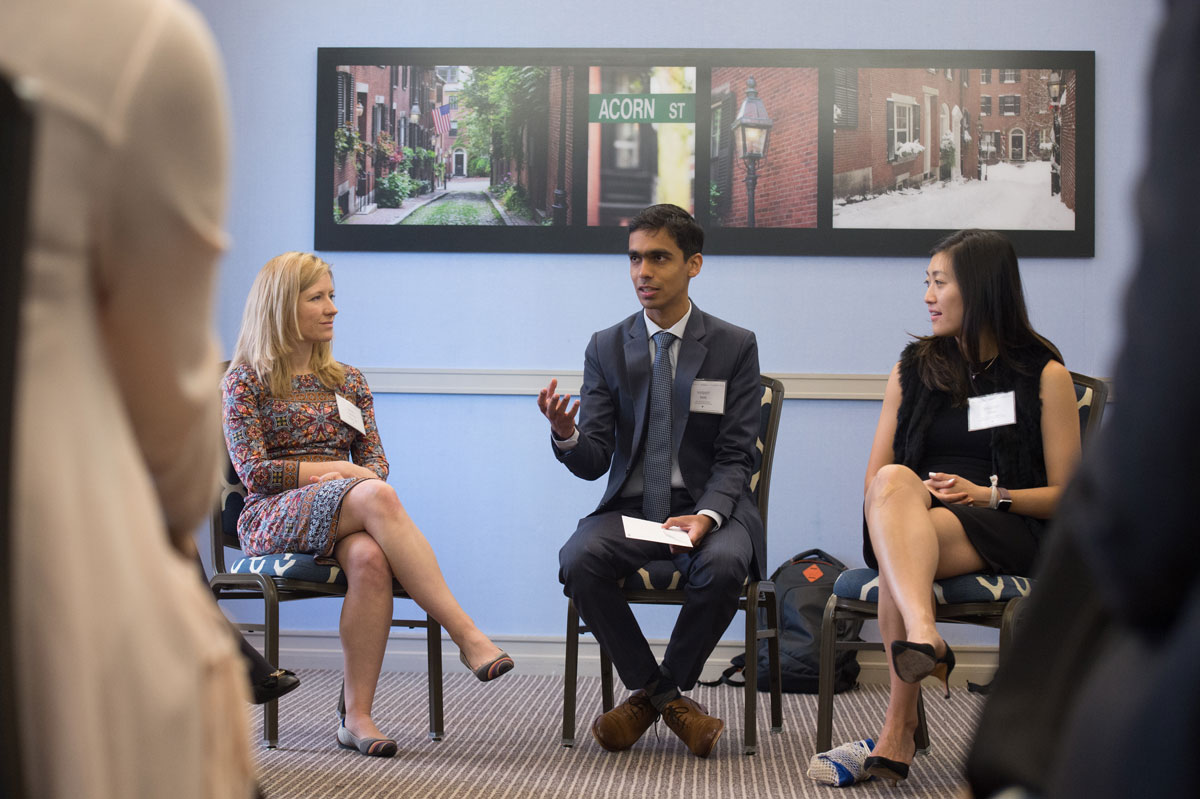 As an important component of the McGowan Fellows experience, the social impact project is designed to engage Fellows in a complex societal issue, collaborate with great organizations doing impactful work, and foster a community of next generation leaders who will understand that all decisions have impact. Structured as a human-centered design project, the process kicks off during the annual McGowan Symposium weekend, includes three in-person meetings in November, January, and April, and officially concludes in July, when class representatives present a final report to the McGowan Fund board of directors and the nonprofit. Students devote 2–3 hours a week on average toward completing their work.
Past projects include a compilation of case studies on ethics that led to the development of an ethics curriculum by Aurora University; a collaboration with the American Heart Association aimed at increasing participation for the Get With The Guidelines program; and a series of projects with Rush University Medical Center, including recommendations on the delivery of healthcare for patients with mental illness, as well as a business plan and cost-effectiveness analysis for a lifestyle management program targeting metabolic syndrome. For several years, the Fellows have worked on issues related to homelessness and have participated in the national Point-in-Time (PIT) count. Due to the pandemic, the 2021 class will address a specific problem faced by Ignite Chicago and the youth experiencing homelessness that they serve, but they will not participate in Chicago's PIT count.
Both the project and all relevant travel (annual symposium, weekly working sessions, shared leadership, winter weekend session, and spring retreat) are required elements of the Fellows program in addition to the principled leadership programming.