At the McGowan Fund, we take leadership seriously. In fact, one of our flagship programs—the McGowan Fellows Program—focuses entirely on effective, ethical leadership.
With every board meeting, with every decision, we try to employ six principles in selecting the grant proposals that will make healthy, sustainable change in people's lives. For instance, we employ empathy to understand the conditions and concerns grantees are facing, and we recognize their resilience. We employ courage to entertain new ideas and approaches that are unfamiliar to us. We also employ accountability in our stewardship of William McGowan's legacy. Only then—with solid financial footing, philosophical consistency, and transparency about our work—can we continue to deploy robust financial support to dozens of organizations serving those in need each year.
We encourage the same kind of leadership in our grantees. For instance, we require accountability by requiring measurable results, and we value the resilience they display in times of economic downturn or natural disasters.
The six principles are: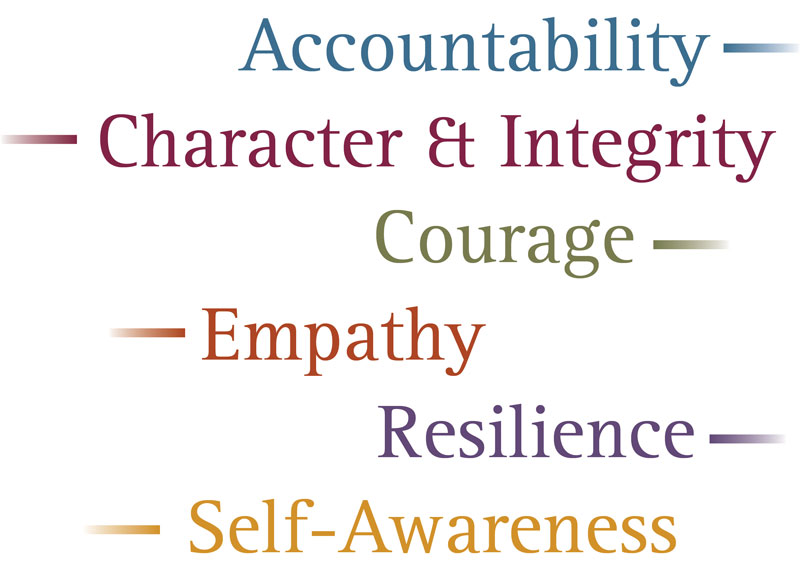 You can learn more about our focus on principled leadership by reading about the McGowan Fellows, as well as our interview with John Ryan of the Center for Creative Leadership.